Blog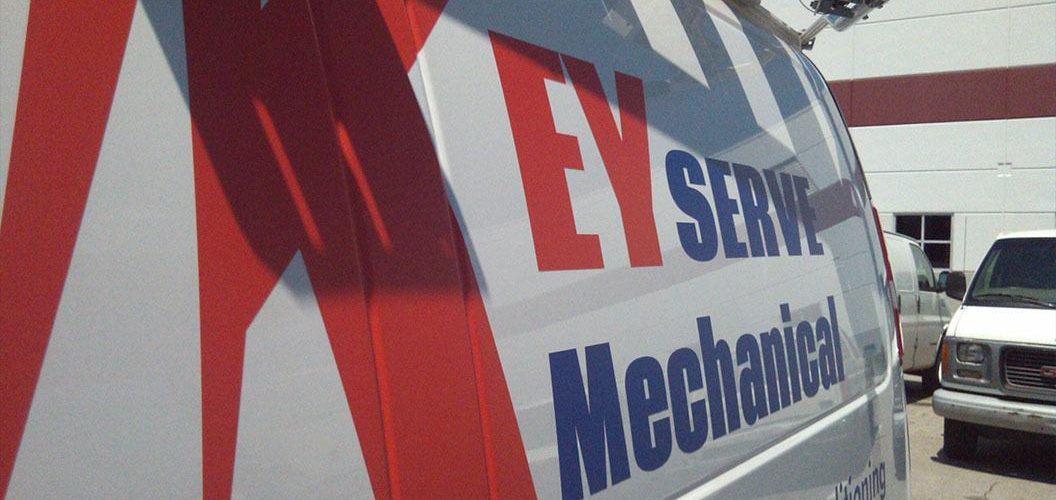 Posted in:
The Best Types of Vehicle Graphics in Oak Park Michigan
Mobile marketing is one of the highest return on investment ways to advertise your organization. Vinyl car wraps are your best bet when you want an affordable method for building your name recognition. When you install vehicle graphics and wraps, you will reach millions of people every year. Luckily, Salient Sign Studio offers all types of vehicle graphics in Oak Park Michigan. Let's explore the best-selling options:
Spot Graphics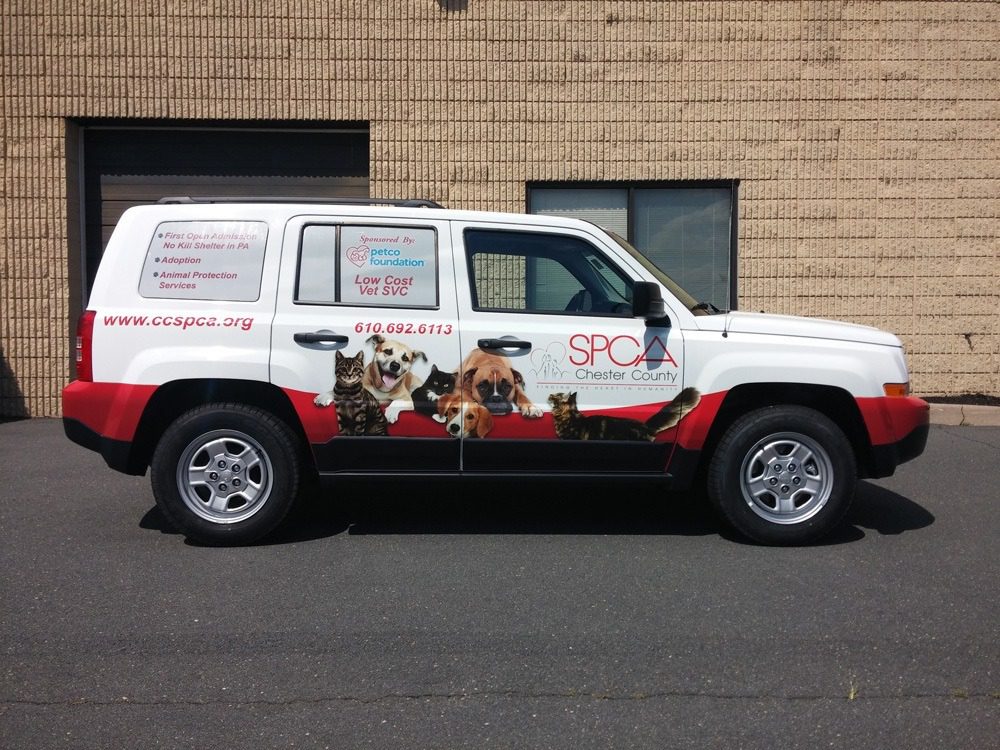 Also referred to as vinyl decals, spot graphics are an inexpensive way to put your logo on your fleet of vehicles and boost your brand awareness. Our cutting-edge large format digital printer and color matching software make it easy for us to keep your branding consistent by precisely replicating your company colors. Spot graphics are also helpful for showcasing photographs of projects you are especially proud of or images of your top-selling products.
Perforated Window Vinyl
There are some parts of your van that we simply will not be able to cover with graphics, but is there really much point in adding decals to the bottom of your vehicle? Not really. However, due to products like vinyl window perf, we can come close to covering every part of your car that potential clients can actually see. Drivers can still see out of the windows since this vinyl film has thousands of tiny holes. Yet, people on the outside will just see your marketing message. People behind you in traffic will have plenty of time to read your list of services when you install perforated vinyl on your rear windows.
Full Vehicle Wraps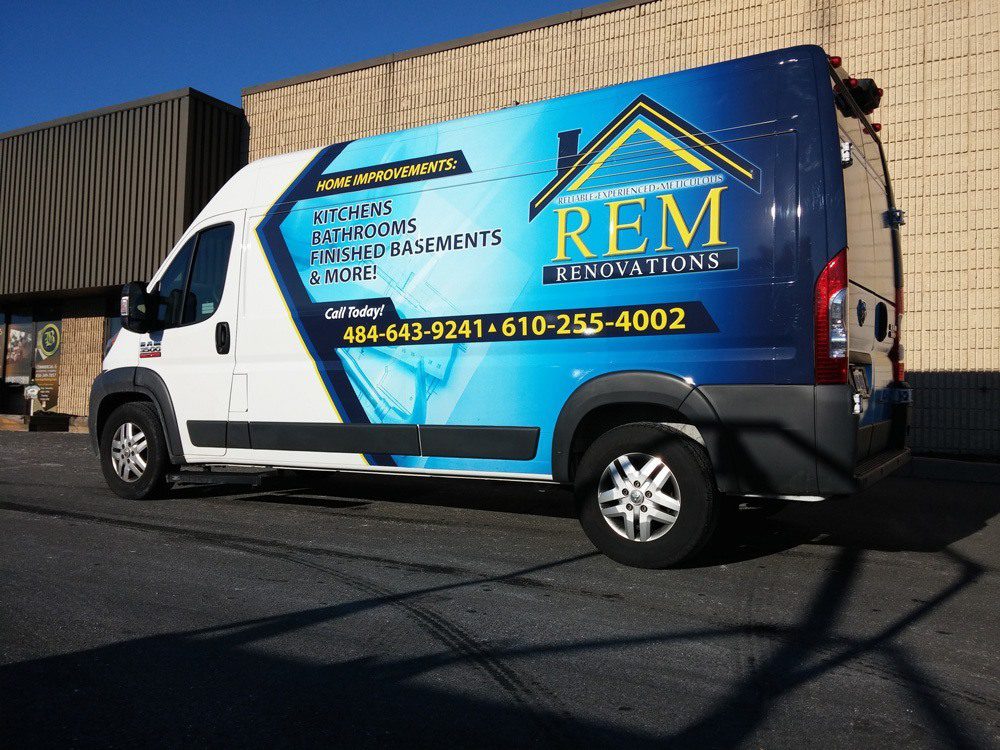 Full wraps are the way to go when you must turn the heads of everyone on the metropolitan Detroit streets. You will make an unforgettable first impression with the high-resolution, colorful graphics that cover your car. We turn to Avery Dennison, 3M, Oracal, and other top manufacturers for our vinyl wrap films that are specifically designed for use on cars, vans, trucks, and even boats. We can wrap your car even if it has aftermarket parts.
Partial Vehicle Wraps
When you just want to wrap a section or two of your truck, partial wraps are the way to go. Anywhere from one-quarter to three-quarters of your car can be covered with these graphics. Our talented graphic designers will create a partial wrap that perfectly complements the colors of your vehicle to make it appear as if you have a full wrap.
Truck Lettering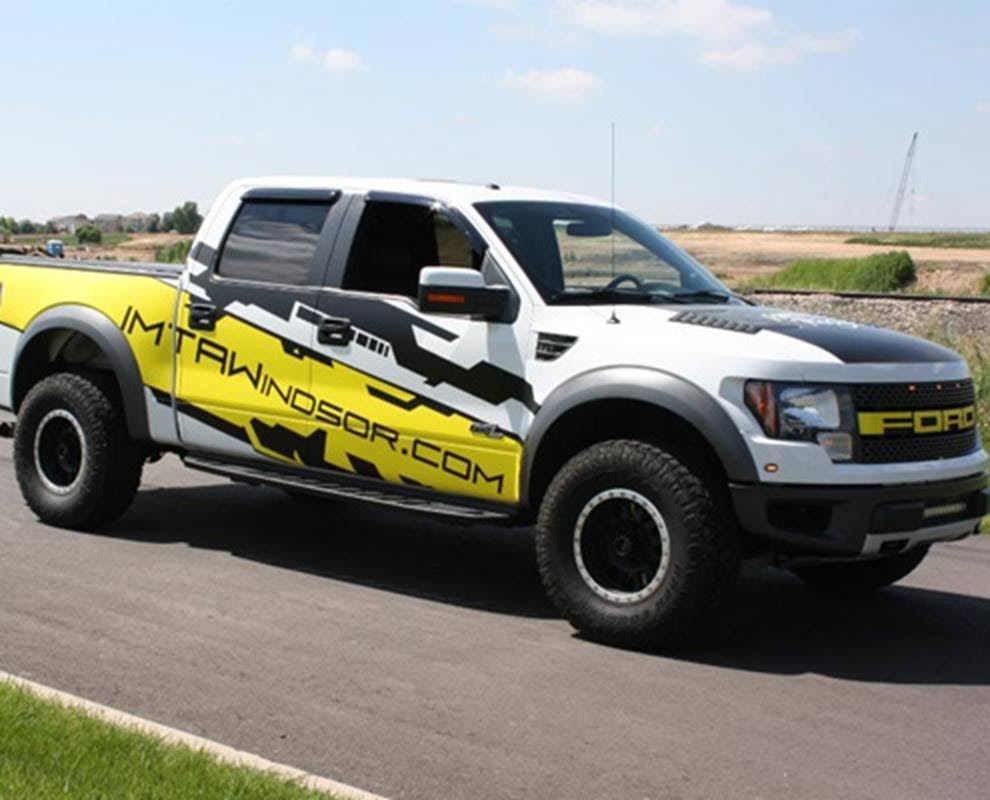 If you are a fleet manager working with a tight budget, you should consider installing vehicle lettering. These graphics are the most cost-effective way to put your business's name and contact information on your fleet. We provide a wide range of styles, like neon, matte, standard, metallic, and reflective letters, in any typeface, color, or size you need. You can choose from our standard selection, or we can custom print your letters.
Are you ready to take advantage of this marketing tool? If so, contact the friendly experts at Salient Sign Studio today for a free consultation on vehicle graphics in Oak Park, Michigan.