Blog

Posted in:
From Start to Finish, We Make Cabinet Signs that Get You Noticed
Cabinet signs are one of the most effective signage solutions out there. Drivers and pedestrians will notice your cabinet sign as they pass your building, no matter what your business. They also serve as a landmark for your business, making sure that clients and visitors know where to find you. If you need cabinets signs, look no further than Salient Sign Studio. We are the first choice for all signage needs.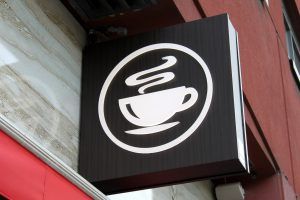 An Awesome Option
Cabinet signs combine size, graphics, letters and light to make some of the most impactful signage out there. No matter what combination of images and letters you want on your cabinet signs, we'll work with you from the beginning of the process to the end. Our expert team will work with you all the way through. We customize the design, take care of the appropriate permits, build the casing and install the sign.
Cabinet signs come in different shapes and sizes to suit different businesses. Here are some of our more popular cabinet sign options:
Monument Signs
Monument cabinet signs are great for the entrances to your parking lot. We make our monument signs with or without lighting. But you'll need the lighted option to get noticed at night, of course. These are great signs to use as landmarks for your business. You can make sure that anyone searching you out has something to look for.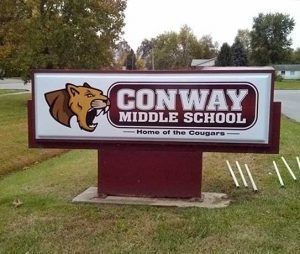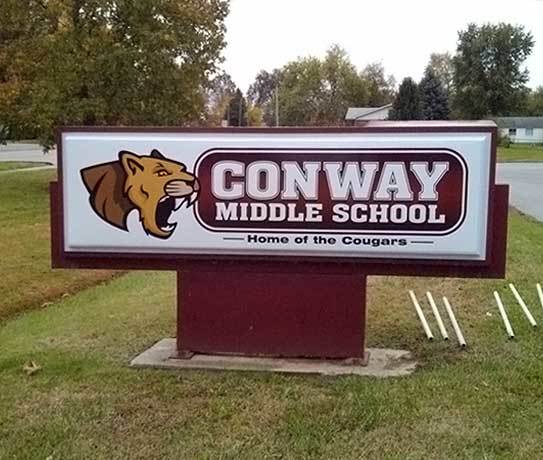 Building Signs
Building cabinet signs attach right to the façade of your building. This can add some height to your signage and builds an association with your brand and your building. People will know exactly where you are and what your name is.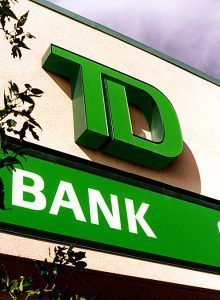 Pylon Signs
Pylon cabinet signs combine the landmark qualities of a monument sign and the height of a building sign to ensure that your business is visible, even over long distances. These are great if your building is near a highway or busy intersection that gets a lot of vehicle traffic. These signs can usually work almost anywhere on your property because of their height. And they'll definitely get you noticed.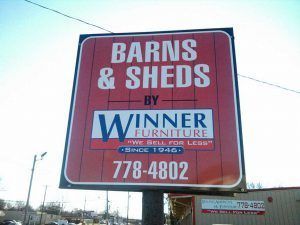 Cabinet Signs for You
A cabinet sign gets your business noticed near a highway or busy intersection. They are the perfect option for vehicle traffic. A combination of the different types of cabinet signs might do more than any of them could do by themselves.
No matter what type of cabinet sign you need, we'll work from the beginning of the process to the end to give it to you.
If you need a cabinet sign to make sure people find your business, contact us today.