Blog

Posted in:
Great Types of Signs for Small Businesses
Small businesses need a lot of bang for the bucks they spend on their marketing. This can be tough, though. Small businesses don't always have the kind of money to buy TV or radio spots or even billboards. But there are other options for small businesses. At Salient Sign Studios, we have signs that are great for small businesses because they'll get you noticed at an affordable price. Here are a few of the best options we can provide for small businesses: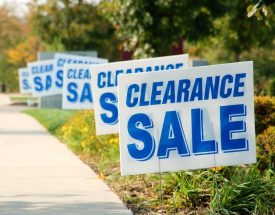 Yard Signs
One of the easiest and most affordable signage types for small businesses is the yard sign. These signs can be designed and fabricated easily, so they're highly affordable. And because they're so affordable, you have the option of using them over a large area. You can buy a number of these signs and then canvas your market with them. These are especially useful if you do landscaping or similar work. You can place them on job sites with the permission of the property owner. They also work great for identifying your location, especially if your business is out of your home.
Vehicle Wraps
Vehicle graphics and wraps are another great type of signage for small businesses. Vehicle wraps and graphics allow you to turn your vehicle into a mobile billboard without having to pay for a billboard. You can use a vehicle wrap on vehicles you use in your work or even your personal car. So, you can get attention as you drive to a job or as you make your daily commute. Either way, as you travel you can build your brand and get your business noticed in the areas you serve.
Window Graphics
Window graphics also work well for small businesses if you have a physical location. You can turn your ordinary storefront windows into prime advertising space with window graphics. And you don't need to spend any extra money on mounting hardware or equipment. The signs get attached right to your windows. Window graphics are great for grabbing attention and letting people know where your business is located.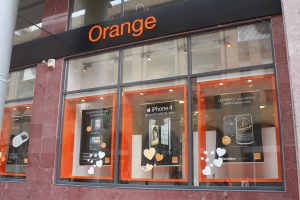 Your Small Business Signs
If you need signs for your small business, contact our expert team to discuss these and other signage options that will work for you!