Blog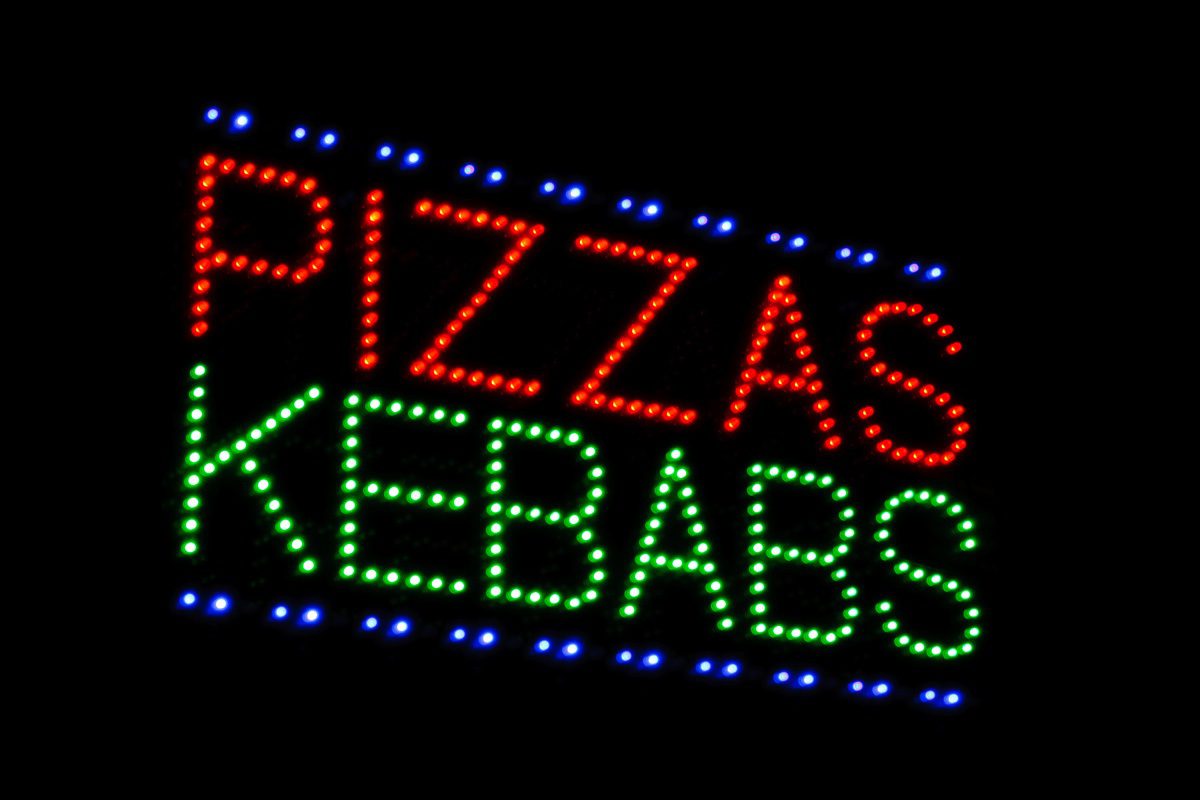 Posted in:
LED Signs: The Future of Lighted Signage
Throughout the history of signage, there have been ways to illuminate the messages presented. Not too long ago, neon was king. Owners often outfitted diners, bars and clubs with Art Deco neon displays. Entire streets shone brightly and roared with the buzz of the crowds that gathered and the hum of the neon fixtures. Now, neon is a highly specialized type of lighting, making it hard to find and pretty expensive. Even traditional incandescent bulbs are making way for a new type of lighting that provides brighter light and consumes far less energy. This makes them an ideal for all types of signage lighting for your business. Salient Signs Studio has several LED options and here are a few of the benefits of this type of display:

Brighter Light, Lower Cost
The first major benefit of LED lighting is that it requires much less energy to create a brighter light than what traditional lighting methods can produce. This means that you get a display that can really grab attention without the need to spend too much on your electric bill.
Longer Lasting
LED lighting is also much more durable when compared to traditional incandescent bulbs. The LEDs don't burn out like traditional bulbs do, their brightness simply starts to fade. They also last far longer than traditional bulbs, meaning you won't have to be replacing flickering or burned out bulbs very often.
Dynamic
LED lighting also gives us the option of creating more dynamic displays than traditional lighting. For example, LED Readerboard signs use led lights to create totally customizable displays that you can program to display images and messages. You can change the images and the messaging quickly and easily. This means you get one sign that can be used for multiple purposes.
Attention Grabbing
LED signs also give you an edge because of their brightness. LEDs are a highly noticeable type of lighting. They can be made to shine in different colors, so you get the perfect look for your signs. We also have different options on how LEDs can light up your signs. We can backlight your sign for a halo look, put the lights inside of your sign for a warm glow or even used spot lighting which is a great solution for neighborhoods where lighted signage may be an issue.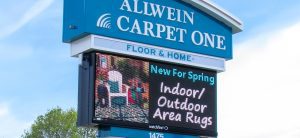 LED Signs for Your Business
LED lights give us a number of options for your signs. They also give your attention-grabbing display options with less overhead. If you're interested in LED signs, contact our team today to discuss your options.