Blog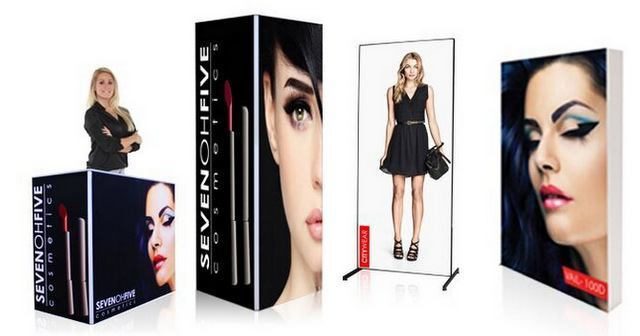 Posted in:
Make Your Exhibit a Success with These Trade Show Displays for Oak Park Michigan
For small business owners, exhibiting at a trade show is a major expense. There are several costs associated with the event, like paying staff, purchasing marketing materials, transportation, and more. And, if you want your experience to be successful, you must have attention-grabbing displays. When you put enough attention and time into planning out the details of your booth, you will get the greatest return on your investment. Fortunately, Salient Sign Studio can help with trade show displays for Oak Park Michigan.
Trade Show Display Options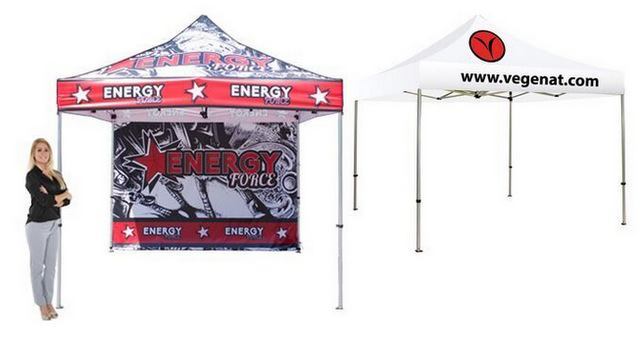 We offer a wide selection of graphics solutions. We can also give your exhibit added visual appeal by combining custom displays and graphics. We get the most requests for the following:
Canopy Tents – Portable and easy to assemble canopy tents are a crucial part of exhibiting outside. Canopy tents are usually the size of a small booth – ten feet by ten feet – and they can shield five people from the Michigan weather.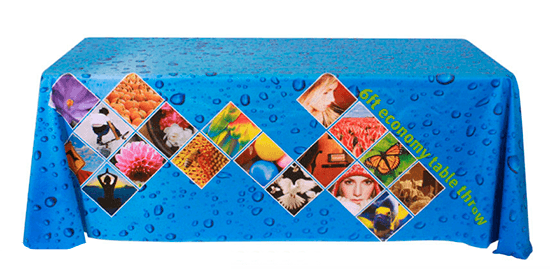 Table Covers – You can boost your brand outdoors and in with table covers. With what would have otherwise been a plain, boring table, you can put your corporate branding on display. Plus, you can keep your cases and boxes used for transporting materials hidden under your table and out of sight.
Tabletop Displays – Tabletop displays allow you to access content easily while putting info at eye level. Based on the look you are hoping to achieve, displays can be complex or simple.
Flag Banners – Also called feather flags, flag banners have become popular at trade shows in recent years. They can feature any custom graphics you need and are great for indoor and outdoor use. They can stand up to the wind thanks to the mesh fabric or vinyl used for the banner and the wide, stable base.
Retractable Banner Stands – Retractable banner stands are a must for any successful trade show booth. Since they are easy to put together, they are ideal for individuals who are preparing their exhibit on their own. Just pull the banner up from the bottom cassette and hook it to the frame.
Pop-Up Displays – Whether you use them as a backdrop or as a focal point, pop-up displays are eye-catching and easy to use.
We Love Being a Part of Oak Park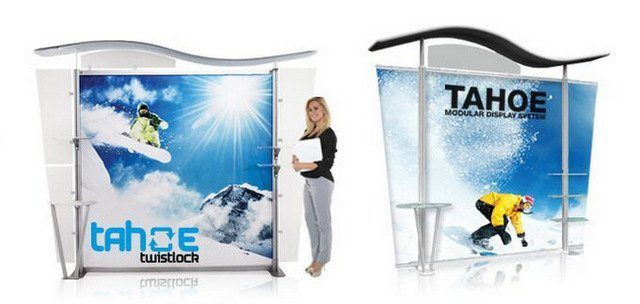 From our shop on West 9 Mile Road, we enjoy being a part of Oakland County's Oak Park business community. Despite having a relatively modest population of around 30,000 residents, "The Family City" has a lot going for it. We like taking part in the Halloween Boo Bash in the Park, the Independence Day celebrations, Winterfest, and more. There are also several employers bringing work to the area, including Sahara Restaurant, Scheer's Ace Hardware, My Place – Center for Wellness, Lincoln Shopping Center, and more.
From David H. Shepherd Park and Greenfield Plaza to Oak Park High School (Go Knights!) and Value World and every place in between, we are proud to serve Oak Park. If you are in need of trade show displays for Oak Park Michigan, please consider Salient Sign Studio. For a free consultation, contact our friendly professionals today.