Blog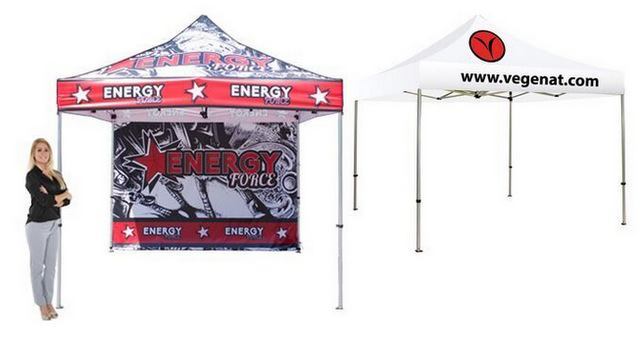 Posted in:
Outdoor Options for Your Event and Trade Show Displays
During the summer, outdoor events become a common occurrence. Whether it's an outdoor trade show or a community event, your business can make connections and build familiarity at these types of gatherings. That means you need to make the most out of these opportunities. You need to put your best foot forward and wow potential clients and partners. One of the best ways to make an impression at an outdoor event is by combining different pieces to form a cohesive and practical display. Salient Sign Studios offers a number of event displays that can be used to form the perfect outdoor event or trade show displays.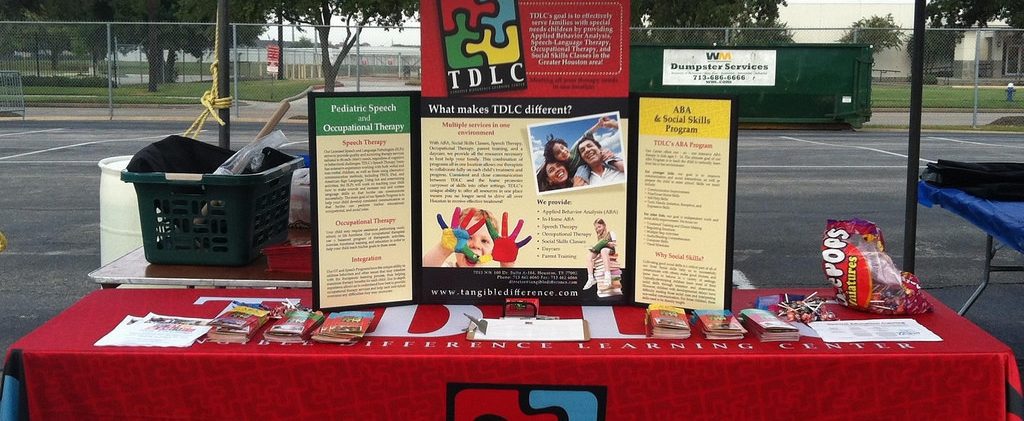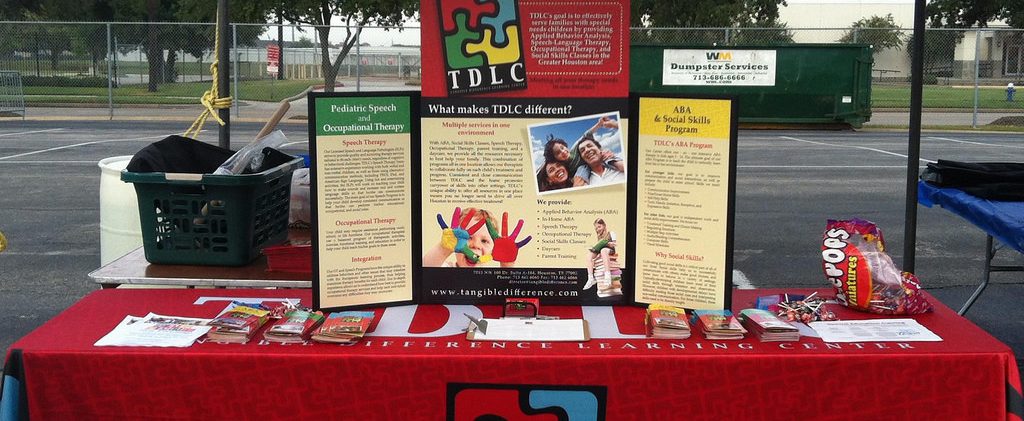 Branded Tents
An outdoor event means you're at the mercy of mother nature. You need to prepare for this. Using a tent as a part of your display will ensure that you don't need to sweat the summer weather. Whether you're selling food at a local fair or showing off your products at a trade show, a tent is a vital part of your outdoor display. You don't want to be baked by the summer sun or wind up washed away by a sudden rain shower. A tent will protect you and the rest of your materials, food or display items. We can add your logo and name to your tent too. That means that people will be able to locate you easily and identify your display even over the heads of a crowd.
Retractable Banners
The next thing you'll want for your outdoor event or trade show display is something that grabs attention as people approach you. Your tent will alert people to your presence, but you'll need something to draw them in as they walk by. Retractable banners are a convenient option for displaying head-turning graphics that will get people interested in what you have to offer. These banners can be easily deployed and transported, making them a great option for any type of event.
Tabletop Displays
The last thing you'll want to have is something that will keep people interested once they're in your tent. You don't want to draw people in and lose them. A tabletop display is a great way to keep people interested in your product or pitch. You can use these to showcase your products or display a menu. And they can help reinforce any key points as you talk to potential clients or partners.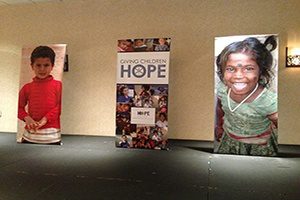 Event and Trade Show Displays for Your Business
If you need the perfect outdoor event or trade show display, contact our team to discuss your best options!