Blog
Posted in:
Sign Engineering – How Prototyping Can Improve Your Sign Design
Signs are used to communicating and conveying information that will assist the receiver make a valid decision based on the information provided. Promotional signage, for example, is used by business firms to persuade and draw the attention of potential customers.
Sign designers, app, and web developers understand the importance of prototyping as far as project success is a concern. In sign design, prototyping allows a developer or designer to create a form out of concept such that everyone involved in the design process can give their respective feedback and make necessary adjustments prior to launching the final version of the product.
Prototype In Sign Engineering.
Sign engineering involves the use of pictograms, sign shapes, and complex visual graphics design. A good choice of material, design process, and lighting techniques are some of the critical aspects of any sign project.
Most of the high-end sign projects involve several constructors, engineers, and developers working on one product. All these parties have to come together and discuss the design intention, to present options and solutions that will best realize the goals of the design firm, the owner, and the customers.
Without a prototype, there are high chances that the project won't be successful due to possible errors from the many individuals working on one project.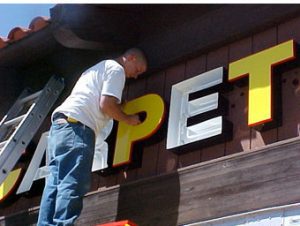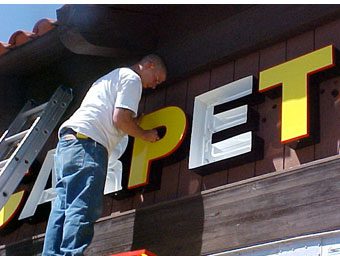 Importance of Prototyping.
The concept and importance of prototyping can be compared to trying on a new pair of jeans or doing a test-drive before buying a new car. The same way, the importance of a prototype in every design work can't be quantified.
It helps the parties involved in the design process to come together and explore limitations and possibilities. This encourages proper communication and collaboration.

It allows the team to experiment and gauge feasibility while reducing waste in the long run. Most of the designs such as mock-ups and wire-frames exist on paper and not in reality unless they are tested.

A prototype can help sell the idea. It's good for pitching especially when dealing with skeptical clients.

A prototype helps test usability earlier to avoid inconveniences. You'll be able to fix problems before the final product goes on display.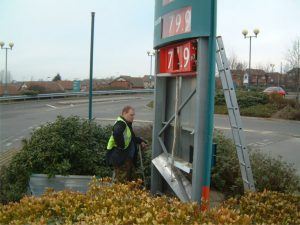 Salient Sign Studio.
If you are looking for a sign designer to take care of your company's visual graphics and displays, it's important to find someone who has experience in the field and fully understands your needs. A good signage firm should ensure structural integrity with creative techniques for both internal and external designs.
Salient Sign Studio has been in the sign design industry for many years. They worked with several reputable clients and their experience cannot be overstated. Contact them for the best results and guaranteed satisfaction.