Blog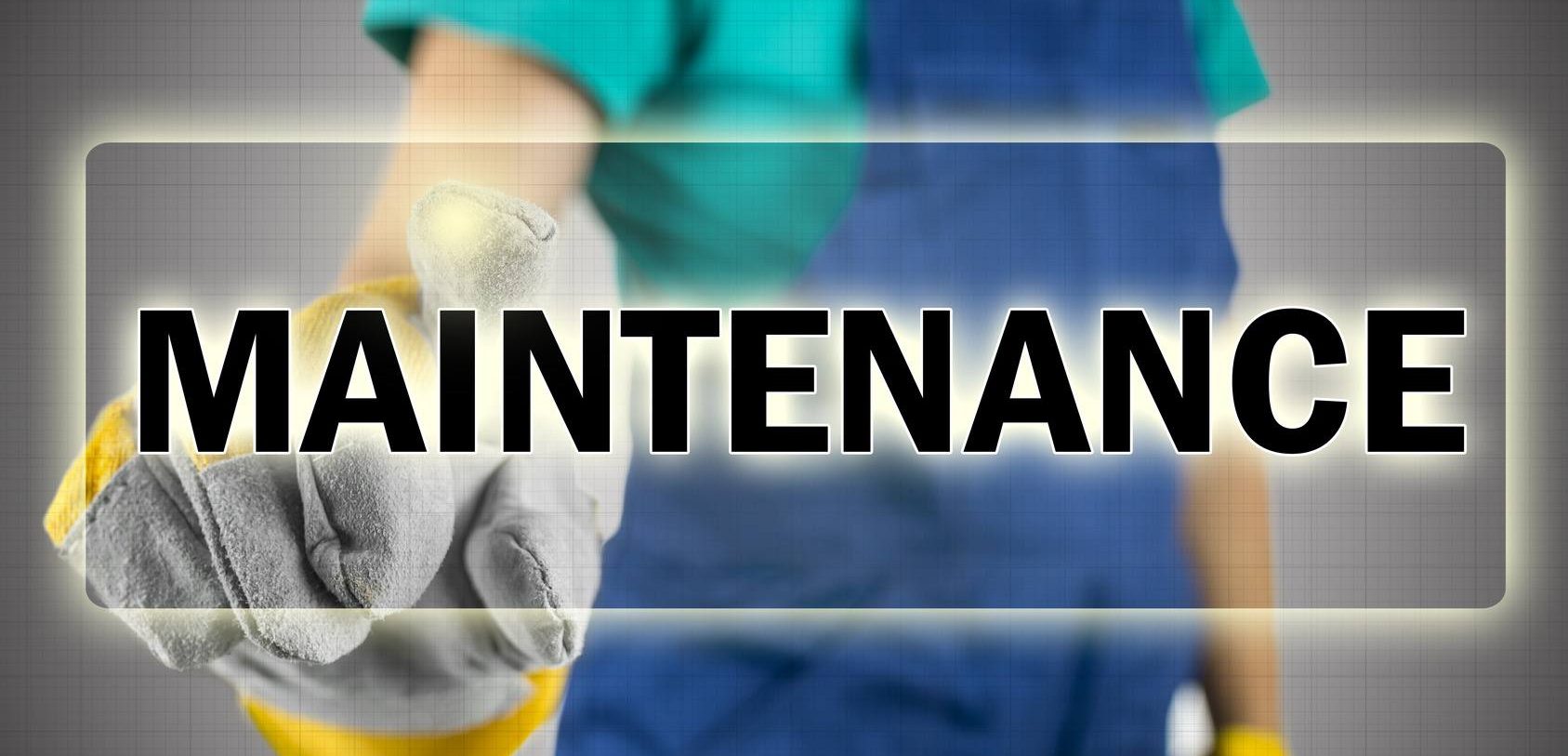 Posted in:
Sign Repair Services Keep Your Signs Looking Great
Imagine walking down a street on a rainy night. You're looking for a place to stop and grab a bite to eat but the only place you find is a diner with a glowing monument sign out front. You're hungry, but the sign is in desperate need of sign repair and restoration services so you hesitate. The light in the sign is flickering on and off. One side seems dim. The cabinet housing the light is cracked and broken. Below the cabinet sign is a faded panel sign. Only one of the chains that once held the panel sign up is intact. That panel sign sways and creaks as the wind blows and you decide to keep right on walking. You figure you're not that hungry and there must be less creepy places to eat anyway.
Because it gave you the creeps,  you missed what that faded panel sign said: dinner came with a free dessert. You missed that the waitress was a sweetheart named Annie. And the cook was a woman named Mathilda who had been cooking in that kitchen since it was owned by her father. And the late-night omelet you would have ordered would have been the best you ever had. You missed all of that, but it wasn't your fault. It was the sign.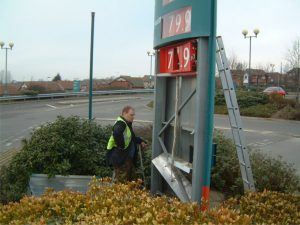 Your Signs Need to Look Their Best
When your signage isn't up to par, a lot of people might just walk on by your business, even if you're the best in town. If the monument sign out front of your business is cracked and the lights are flickering, people are going to look at your business and move on to another business with a welcoming, working sign. As a full-service sign company, we provide sign repair and restoration. We can restore your sign to its former glory, even for signs that look like something from a scary movie.
Whether we installed the sign or someone else did, our sign repair and restoration specialists will make sure people aren't afraid to stop in and see what you have to offer. Especially in the case of outdoor signage like monument signs, you'll probably need sign repairs down the road. Our sign repair and restoration services will make your monument sign look brand new.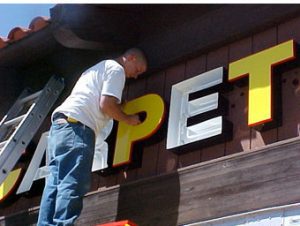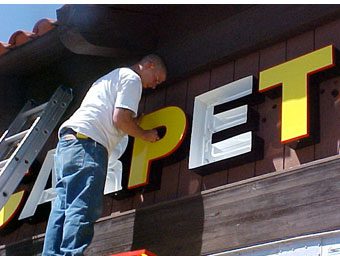 Sign Repair and Restoration
There are plenty of reasons you might need a sign repair or restoration. Our expert team will make your sign look like it did the day it was installed.
If you need sign repair or restoration services, contact us to get your signage looking stellar.