Blog

Posted in:
Don't Forget to Install Signs in these Areas of Your Business!
Getting consumers to enter your business is only half the battle. The other half is getting them to buy something. When you expose potential customers to your branding, make your building easy to navigate, and display your company story, you will go a long way in driving sales. All of these goals are achieved with interior signs in Oak Park MI. Here are a few places inside of your venue where you should have sufficient signage:
Restrooms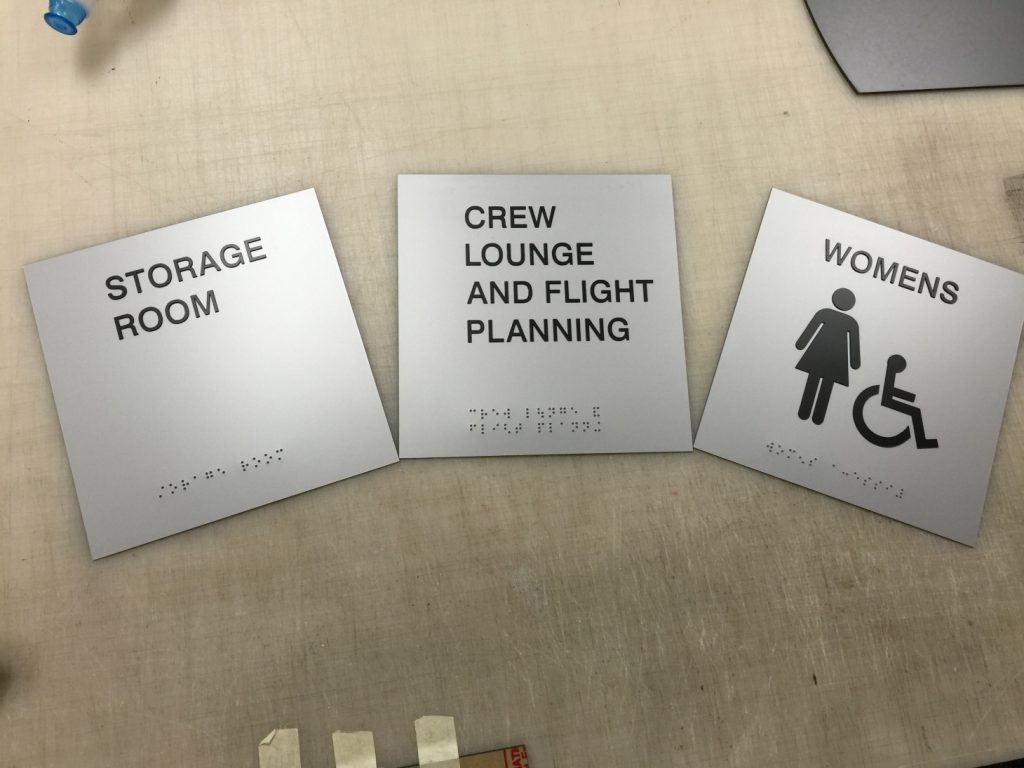 When nature calls, you had better answer. You need clear signage for your restrooms to guide guests and to assist them in determining which bathroom belongs to which gender. Signs should be installed in main areas of your building as well as beside the entrances to the restrooms. These markers must also comply with the Americans with Disabilities Act (ADA). This includes wheelchair signs, Braille signs, handicap bathroom stall signs, handicap signs, and more.
Conference Rooms
Meeting rooms, boardrooms, and conference rooms typically have at least one large wall. This space is the ideal place for you to display wall graphics featuring your company's timelines. As visitors come to your building for conferences, seminars, or meetings, they will be exposed to your branding and learn about how far you have come from your humble beginnings. These graphics can even feature photographs of your founders and other people instrumental in your success.
Hallways and Rooms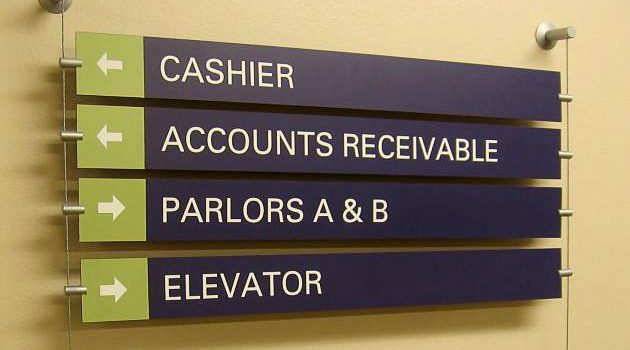 Hallways and rooms are the ideal places for wayfinding and suite signs. Directional signage using simple icons and clear text will help clients, guests, and even your own workers navigate your site. We make wayfinding signs that are hardly noticed and are unobtrusive until they are needed. And, with room identification signs, you take the guess work out of where people should be meeting. When you forget these signs, you end up with lost, confused, and frustrated vendors and clients.
Reception Area
If you have a physical location where clients can meet with you, then reception area signs are absolutely necessary for welcoming them in. Typically mounted inside a waiting area or lobby, these markers help make your first impression with potential customers while bringing a level of professionalism and respectability to your venue. Lobby signs generally feature your company's name and logo, but they can also include your motto or slogan.
Storefront Windows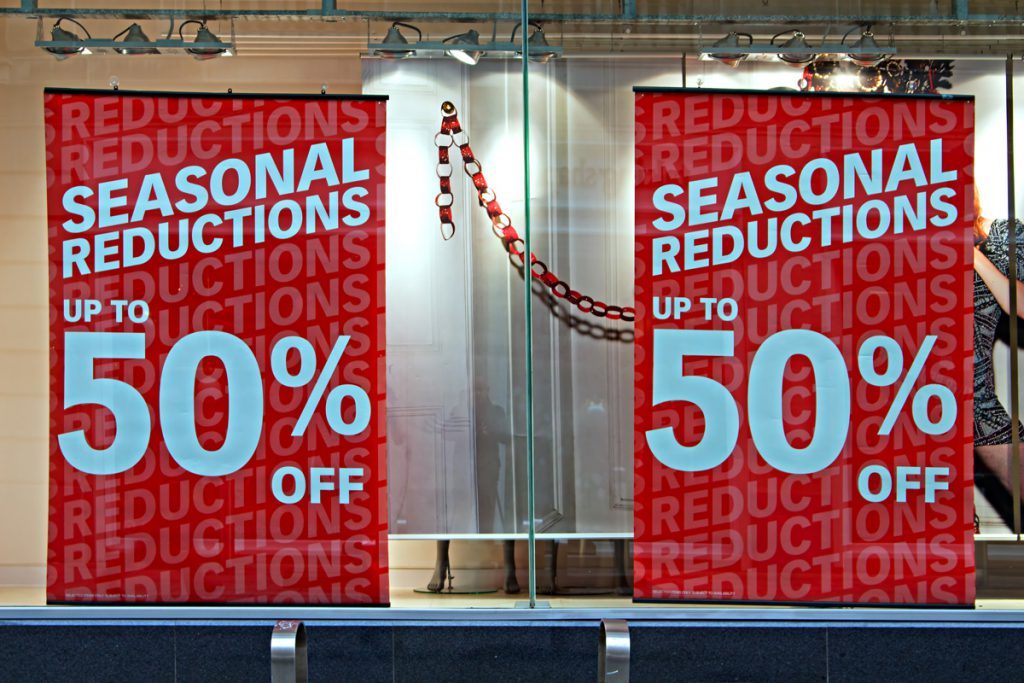 Your enterprise's windows present an excellent opportunity for you to share your message with prospective clients. Your storefront windows are the perfect place to share your phone number, specials, web address, hours of operation, and other information. There is also a variety of window graphic options to choose from based on your business's specific needs. For instance, you may consider frosted vinyl graphics for a sophisticated look that mimics etched glass.
If you are unsure about what signs you need for your facility, let Salient Sign Studio help. We can perform a free site evaluation and make our recommendations for what markers will help with branding, wayfinding, and government compliance. Contact our friendly experts today for a free quote on interior signs in Oak Park MI.