Blog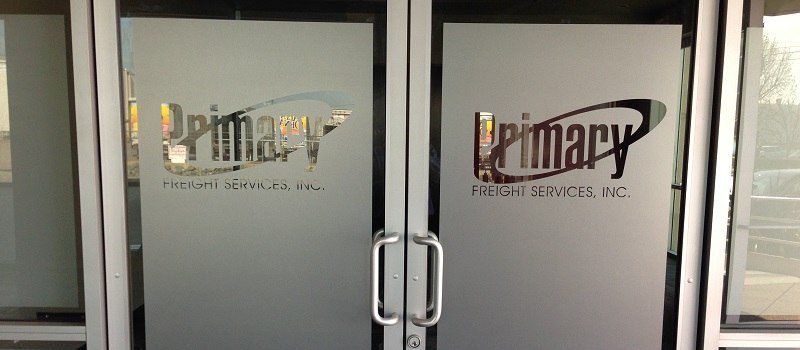 Posted in:
The Many Uses of Window Privacy Films in Metro Detroit MI
There are several areas within today's retail and office spaces where glass is used. This design option is popular because it allows natural light in and makes a typically drab office setting seem larger and more open. Yet, one thing these modern buildings tend not to have is privacy. Whether you are holding a meeting or just trying to get work done, privacy is necessary for a productive workplace. Fortunately, Salient Sign Studio is one of the top suppliers of window privacy films in Metro Detroit MI. Let's look at your options and how they are used.
Types of Window Films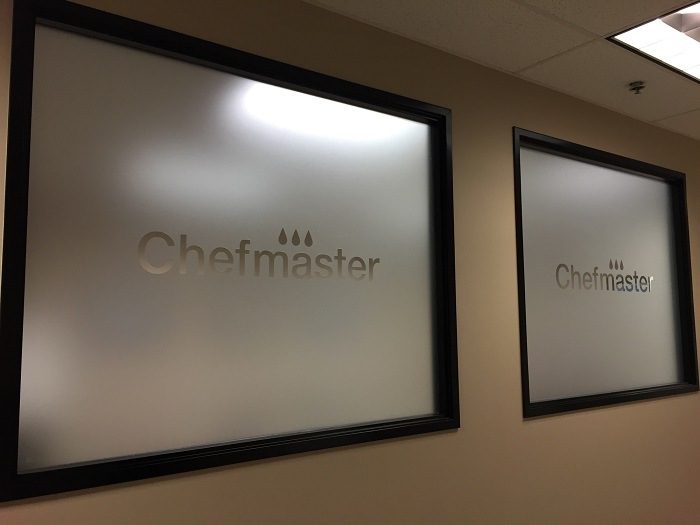 Depending on what the goals are for your project, we will recommend one of the following three types of window films:
Etched Vinyl Window Film – Decades ago, it was popular to hire a professional glass etcher to create designs in your windows. This was an expensive design touch. Luckily, these days, the same look can be mimicked with vinyl adhesive films. Etched or frosted vinyl obscures the view into a room while allowing light in.
Sun Control Window Film – In addition to making it hard to see in, sun control window film is a low-cost, energy-efficient way to prevent solar heat gain from window panes during the sweltering summer months while reducing winter heat loss. Sun control film can also reduce the sun's glare to keep workers, customers, and guests from being blinded.
Security Window Film – Safety and security window films supply different degrees of protection against break-ins, extreme weather, shattering, vandalism, and force. Since the materials are more heavy duty, security film is usually more expensive, but it is worth it for street-level offices in high-crime areas.
How to Use Window Films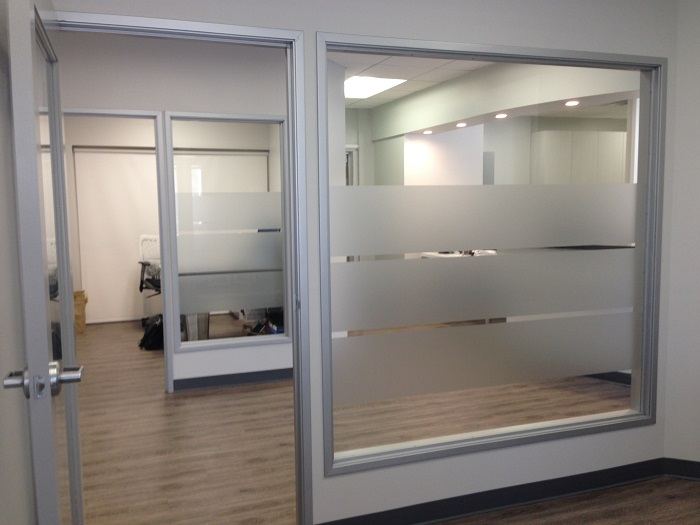 Here is a non-exhaustive list of some of the ways local business owners are putting window graphics to work for their building:
Make Glass Partitions less Distracting –If there are glass partitions separating cubicles in your facility, you can utilize etched vinyl to keep workers from getting distracted and to give them a degree of privacy.
Add Decorative Flair to Your Business – A distinguished workplace is a must when you want your company to appear cutting edge. But, when people can see the hustle and bustle of your office through large glass panes, this look can be hard to achieve. With frosted vinyl, you add a sophisticated decorative touch.
Keep Meetings Private – When you have large floor-to-ceiling glass panes surrounding your meeting rooms, you need a way to keep customers, staff, and guests from feeling uncomfortable. With just a four-foot-wide band of window privacy film, you can block out prying eyes.
Display Logos and Names – Just because your window films are serving a utilitarian purpose, it does not mean they can't also boost your brand awareness. We can remove your logo from the film so it is on display in the negative space.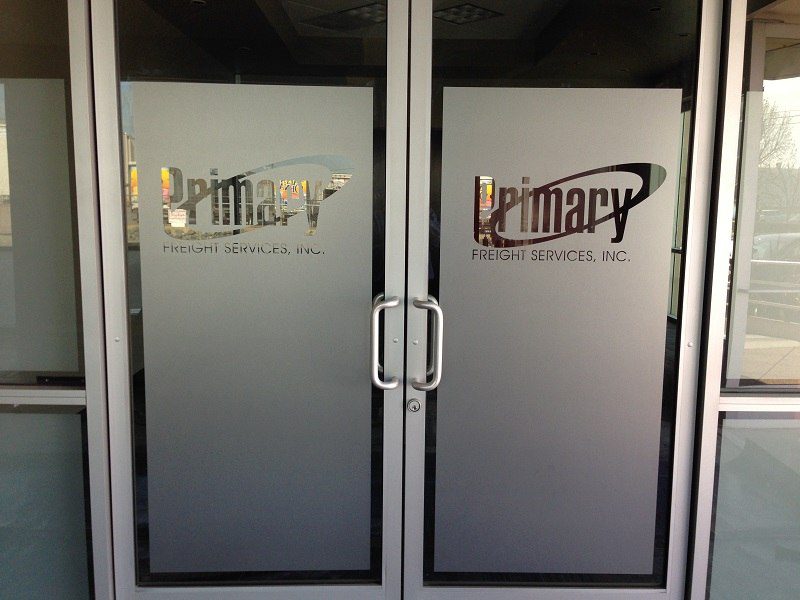 These are just a few of the ways professional offices use window privacy films in Metro Detroit MI. Salient Sign Studio will provide you with a wide range of project ideas and recommendations to enhance your venue. For a free consultation, contact our friendly professionals today!