Blog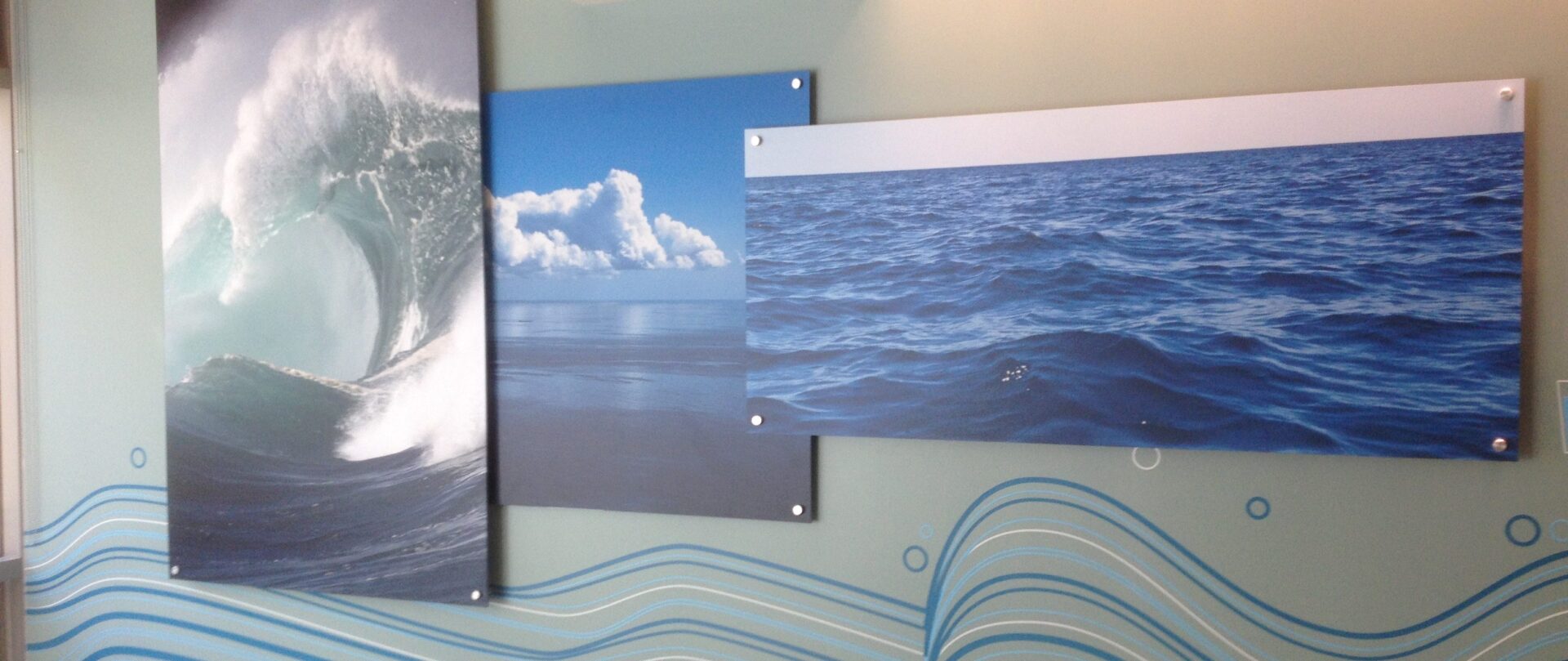 Posted in:
Transform Your Office with Wall Graphics in Troy MI
An increasing number of organizations are turning to wall graphics in Troy MI to update their interior décor. The standard interiors for businesses used to be boring framed photos and dusty, old plants. These days, spaces are being revitalized with vibrant wall wraps. Whether you call them wall murals, digitally-printed wallpaper, or any other name, wall graphics are a versatile and inexpensive option. Let's learn more about how you can make your walls pop with wall graphics.
Where Are Wall Graphics Installed?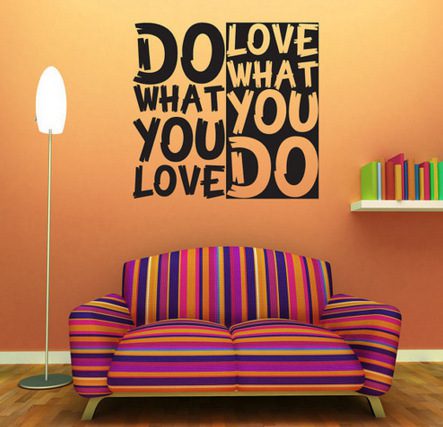 Wall murals can improve the appearance of just about any blank wall space in your venue. Here are some common places where you might find these markers:
Reception Areas – When customers first enter your facility, how do they know they have found the right business? If you do not have a clue, it might be time to consider using lobby wall murals to welcome in customers and boost your brand recognition.
Common Spaces – You can typically find wall graphics in common spaces, such as corridors and break rooms. You can improve the morale of your employees and keep them focused on the work at hand by installing inspirational images, your company's core values and mission statement, and motivational quotes.
Meeting Rooms – The ideal place for you to showcase your corporate history is in your boardrooms, conference rooms, and meeting rooms. A timeline graphic can cover the length of a wall in an especially long room. You will impress clients by showcasing how far your enterprise has come from its humble beginnings when you use meeting room wall murals.
Use Wall Graphics to Improve Wayfinding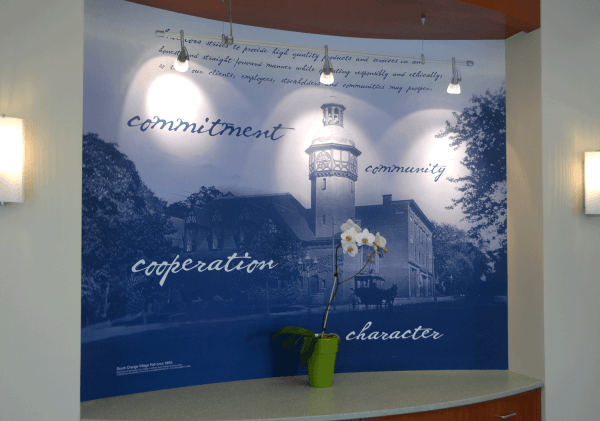 When we say that wall graphics are useful throughout your entire venue, we are not joking. They are even useful for directional and wayfinding needs. You can point guests, clients, and workers in the right direction. You are able to help visitors find bathrooms with standalone wall graphics or fun murals. We can even incorporate the men's and women's restroom symbols. This is a perfect solution for pillars in warehouse-style commercial settings. Vinyl wall letters are ideal for identifying different departments and suites.
You could face some major issues down the road if your building does not have an emergency exit plan and visitors do not know where to go. You should consider installing evacuation route wall graphics near exit doors, elevators, and stairwells.
Change Your Venue's Look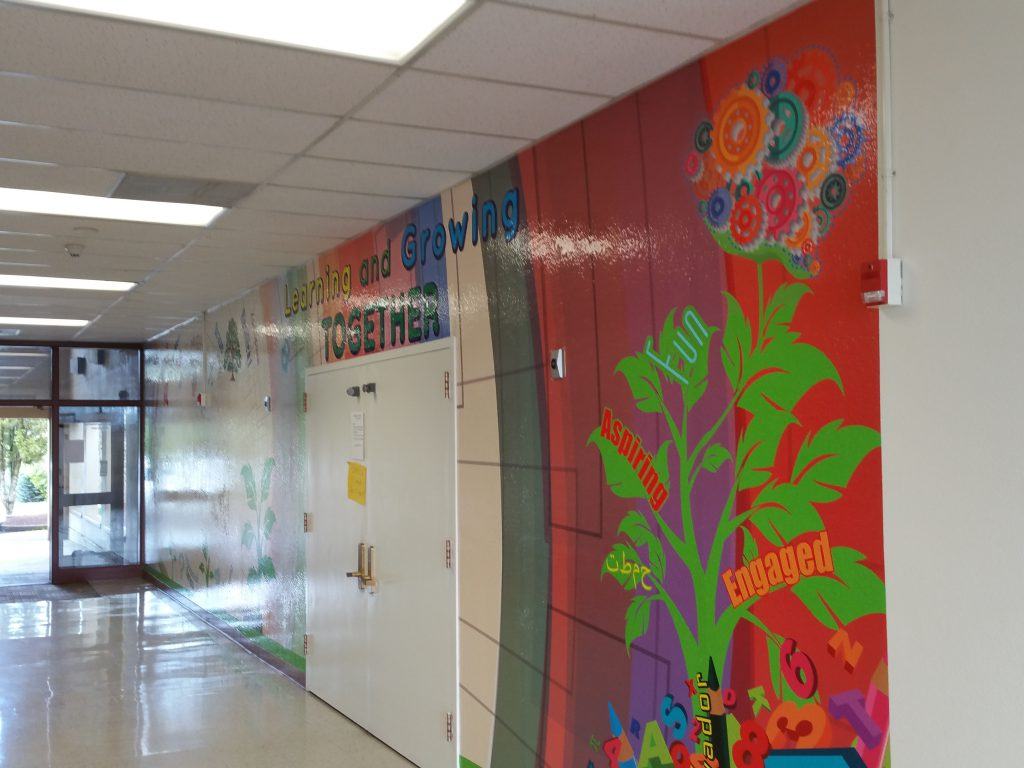 You may leave your uninteresting, plain office one day and come back the very next day to a suite that is memorable and that will keep customers coming back. Wall wraps make this dramatic change possible. Wall murals can help you attain any image you are hoping to project. This is why you typically see eateries using wall graphics.
Affordable, endlessly customizable, and attractive, wall graphics are also easy to maintain and clean. They are perfect for high-traffic areas since they are treated to withstand soiling. You simply clean them off with a wet cloth and some elbow grease.
For a free consultation on wall graphics in Troy MI, contact the friendly experts at Salient Sign Studio today.