Blog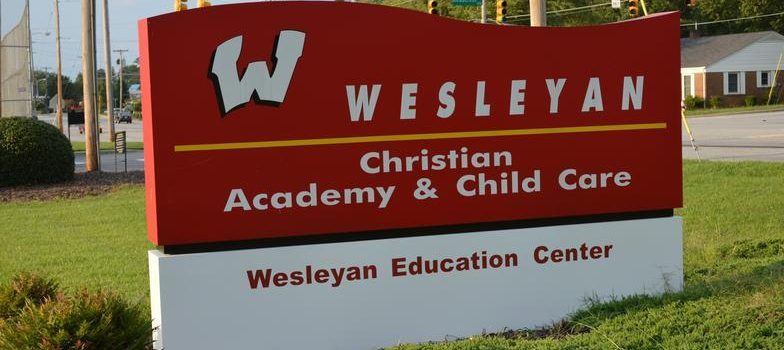 Posted in:
What Types of Monument Signs Are Available in Royal Oak MI?
You can make your venue easy to identify using a broad range of signs. One of the most effective exterior markers you can choose is a monument sign. Fortunately, Salient Sign Studio is among the top sign companies for these signs in the Detroit metro area. Below, we will take a closer look at the different types of monument signs in Royal Oak MI.
What Is a Monument Sign?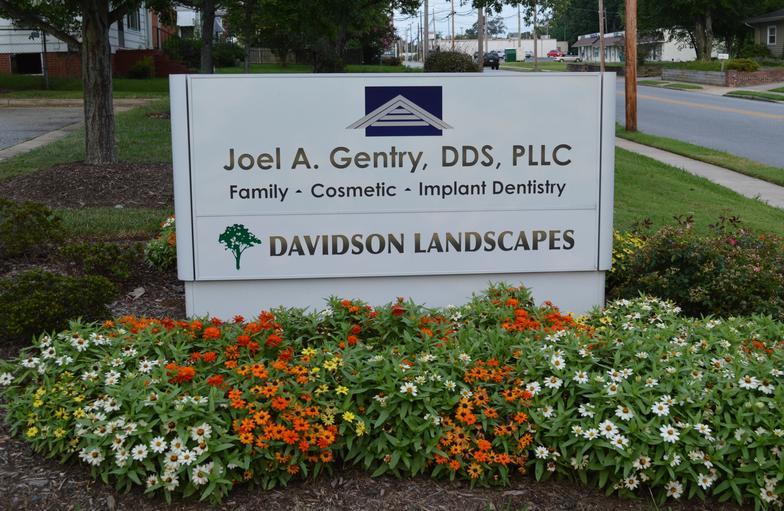 A monument sign is a standalone outdoor structure that is used to identify the entrance to the parking lots of all kinds of businesses with brick-and-mortar locations, such as entertainment venues, churches, corporate campuses, corporate headquarters, schools, medical facilities and hospitals, apartment complexes, fitness centers, malls, housing developments, and more. Monument signs are typically designed to capture the architecture of the campus or building they are representing while being visually impressive and attention-grabbing.
As you search for a monument sign for your organization, it is crucial that you know what solutions are available. We get the most requests for the following alternatives:
Pole and Pylon Signs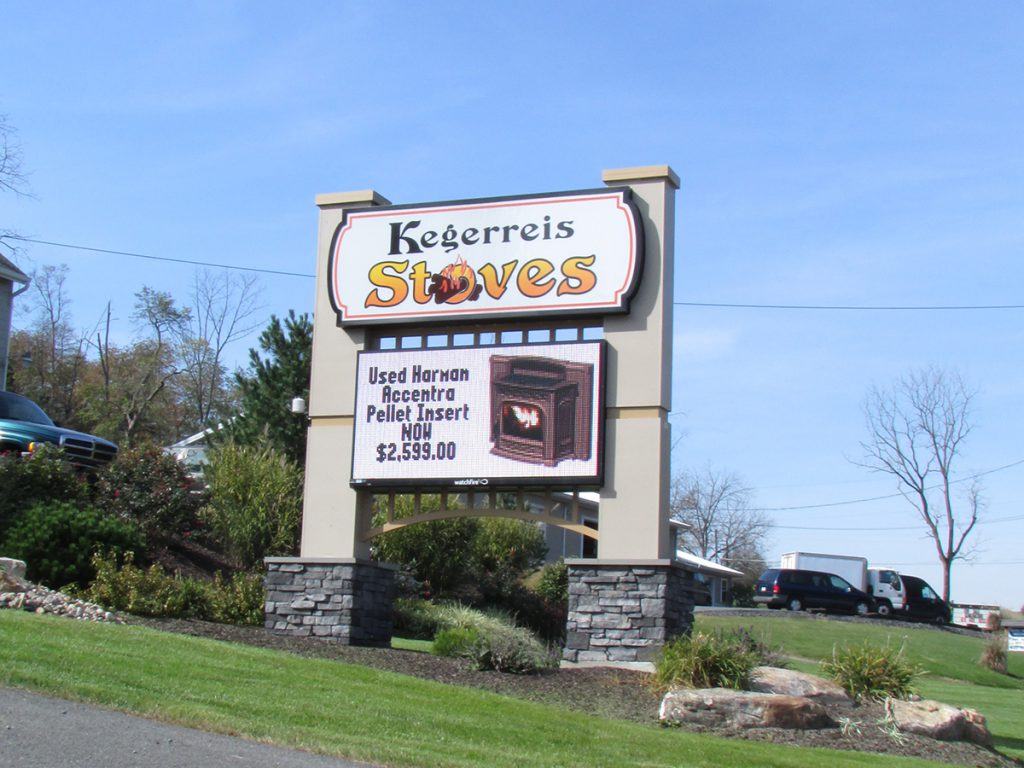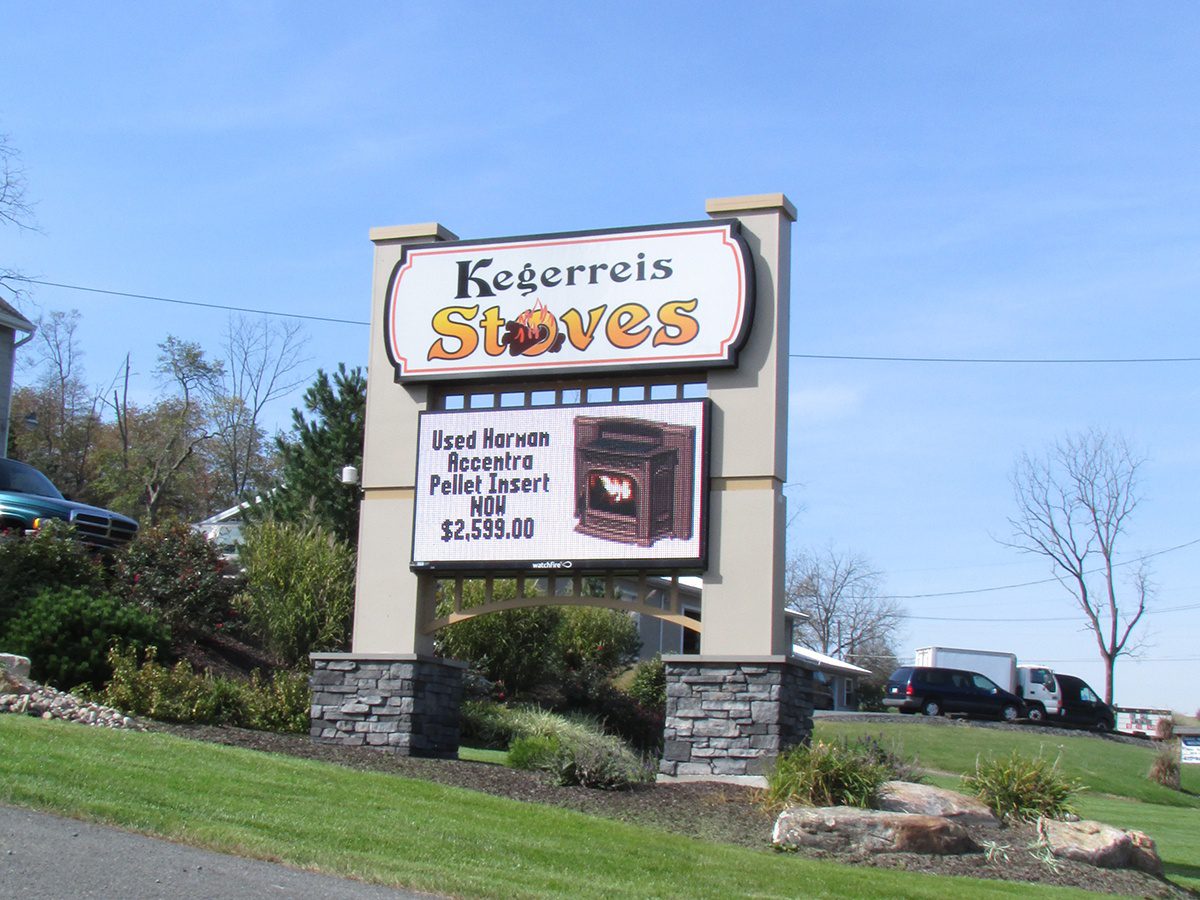 Pole signs feature a cabinet sign positioned between two pylons or installed on top of one pole. These signs can usually showcase the names of multiple enterprises. Pole signs help drivers and pedestrians find shops in large complexes. If you have recently moved into a facility with one of these signs already in place, our technicians can supply you with sign refacing services to make sure your business is represented on the sign.
Freestanding Architectural Signs

Single-tenant venues tend to prefer architectural monument signs. To ensure they can stand up to the Michigan weather, these signs are manufactured using an array of rugged materials. We recommend using a custom look for your monument sign that complements your building. Popular finishes include brick, wood, stone, and stucco.
LED Readerboards
LED readerboards are your most high-tech option. These easy to update markers are ideal for any facility that has a full schedule of promotions or events. Schools, entertainment complexes, churches, and shopping centers all can benefit from utilizing LED readerboards. These signs highlight your business's branding while putting important messages on display.
Post and Panel Sign Systems
Both multi- and single-tenant buildings can take advantage of post and panel signs. There is a wide selection of materials used in the manufacturing of post and panel sign systems. You may want to consider elaborately painted or carved wood or high-density urethane boards for classy properties. Or, if you are working with a tight budget, it might be best to go with one of the more straightforward solutions.
Directories
Outdoor directory signs are a must for large office complexes and business parks. Additionally, they are also popular in areas with strict signage rules or ordinances that forbid colorful branding or lighted signs. You can let visitors and customers know they have found the right place with outdoor directories.
Contact the friendly professionals at Salient Sign Studio today for a free quote if you are interested in any of the types of monument signs in Royal Oak MI.