Blog

How to Use Window Lettering in Royal Oak MI
If you operate a business, you know how important your storefront windows are for advertising. It just makes sense to take advantage of this space for your marketing campaigns. You will pique interest in your goods and services and let people know what to expect when you install custom window lettering in Royal Oak MI. Fortunately, Salient Sign Studio is one of the top suppliers of these graphics for the region. Let's look at how window lettering is used.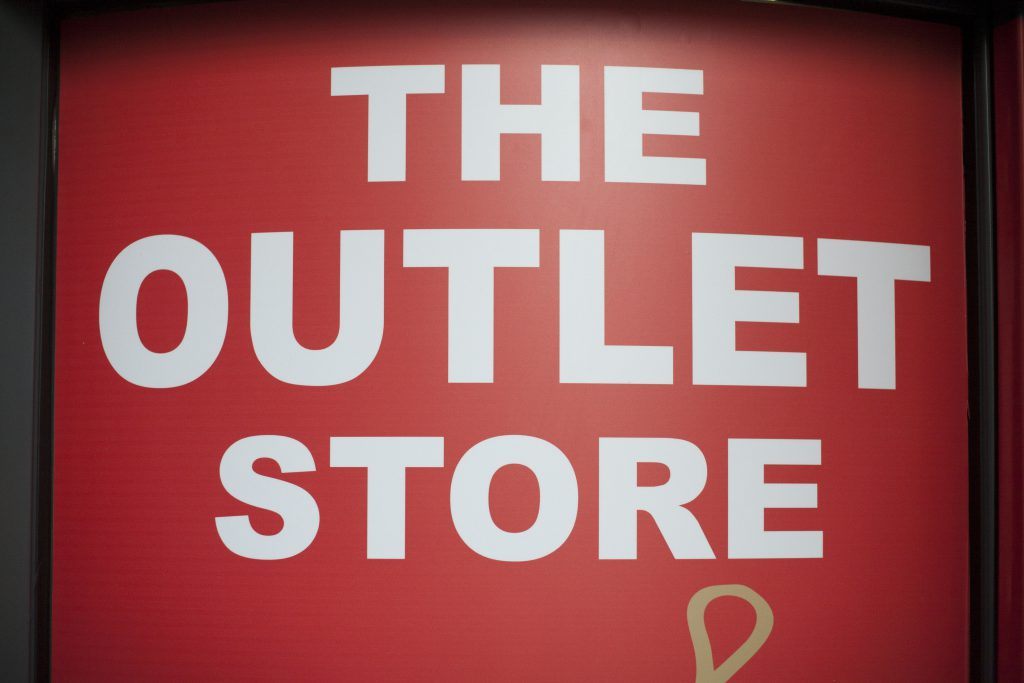 Just about any purpose is served by vinyl window lettering. Some favorite uses include:
Displaying Niche Details – This is particularly helpful for insurance brokers since there are so many different types of insurance available. Lettering can spell out the specific insurance products you offer, which is a must if your company provides policies that are hard to find elsewhere. Sporting goods trade-in and consignment stores can also highlight what they have in stock with window lettering.
Share Business Info – Your window lettering can feature important advertising points, like your contact information, name, business hours, products details, and professional affiliations. When you publicize that you are affiliated with your industry's governing bodies, you build your reputation.
Wayfinding Purposes – It is always a good idea to have arrows directing traffic to your entrance. If you have a corner suite where the door is less obvious, this is especially important. These arrows also help first-time visitors find the entrance when your facility has several doors. When they have to try opening numerous locked doors, clients can get frustrated.
Who Uses Window Lettering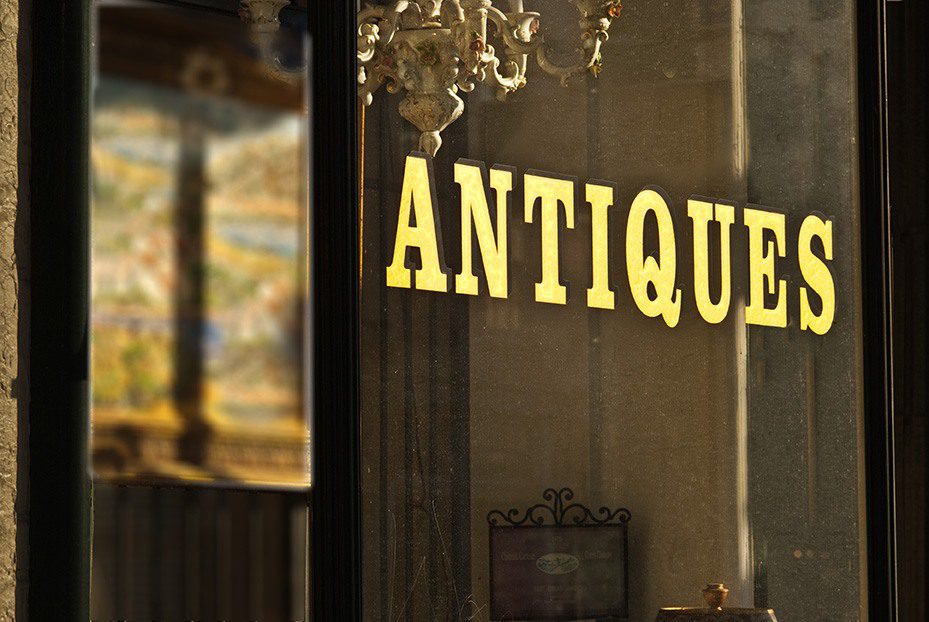 Any business with a brick-and-mortar location can take advantage of window lettering. We get a lot of requests from:
Franchisees – Being part of a regional or national network has its perks. But, it can still be tough establishing yourself in an area. Invite prospective customers in and display info about your franchise with vinyl lettering.
Property Managers – You will make leasing a unit more attractive for new tenants when you offer window lettering. This makes it easier for lessees to start marketing their new location right away. Any interior can benefit from etched or frosted vinyl window lettering.
Entrepreneurs – Marketing and branding are crucial when you are first starting out. Window lettering generates brand and name recognition.
We Love Serving Royal Oak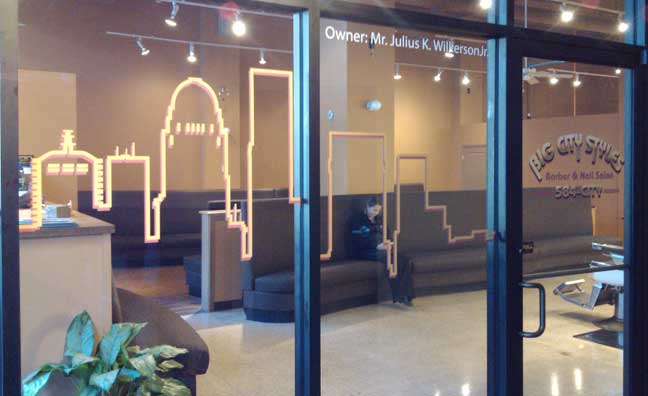 From our shop in Oak Park, we enjoy making the trip northeast to visit our Oakland County neighbors in Royal Oak. Despite its relatively modest population of around 60,000, Royal Oak has a lot going for it. We enjoy checking out the Detroit Zoo and the Woodward Dream Cruise. There are also a number of major employers bringing work to the area, such as William Beaumont Hospital, Oakland Community College, Consumers Energy, Flex-N-Gate, Holiday Market, and many more.
From Duggan's Irish Pub and Royal Oak Golf Center to Royal Oak Music Theatre and Royal Oak High School (Go Ravens!) and every place in between, we are proud to serve Royal Oak. If you are in need of window lettering in Royal Oak, MI, please consider Salient Sign Studio. For a free consultation, contact our friendly professionals today!